The Fifth Column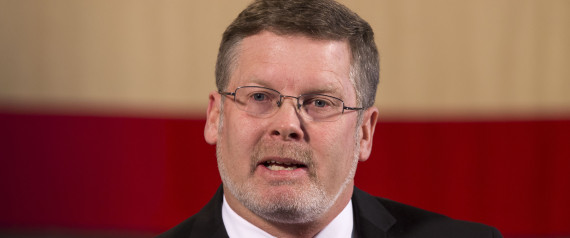 Newly sworn in Nebraksa Lt. Gov., former state Senator Lavon Heidemann, answers questions at a news conference in Lincoln, Neb., Wednesday, Feb. 13, 2013. (AP Photo/Nati Harnik) | ASSOCIATED PRESS
LINCOLN, Neb. (AP) — Nebraska Lt. Gov. Lavon Heidemann resigned from office Tuesday and withdrew from the Republican gubernatorial ticket after a judge granted his sister's request for a domestic abuse protection order.
Heidemann announced his resignation at the Capitol alongside Gov. Dave Heineman. The Elk Creek farmer also stepped down as the running mate of Republican gubernatorial candidate Pete Ricketts, who is looking to replace the term-limited Heineman in January.
Heidemann has said he disagrees with many of the statements made by his sister, which include allegations of assault. But he announced Tuesday that he wouldn't fight to remain in office.
"After much thought, discussion and prayer, I have decided that for the good of my…
View original post 559 more words